The afternoon was splendid! The weather was a bit on the cool side for June but pretty perfect for horse showing. The sky was overcast and while we would have liked the sun to have made an appearance, we were all pretty happy that it never rained.
Kelly and Cross Winds Farm did a fabulous job hosting this afternoons Hunter Derby. The course was beautiful, everything ran very smoothly, Kelly sponsored an exhibitors picnic to go along with the derby as well as added to the prize money to make it a $1000 class.
37 riders competed with the top 15 called back.
The first round consisted of 15 jumps with 3 options. Each option of a higher jump taken was worth one additional point. 2 judges scored each rider/horse combination and those with a first round score of 153 and over were called back for the Handy Round.
The Handy Round consisted of 7 jumps one of which was a trot jump and 2 of the others were options for an additional point. By the time we reached the Handy Round the wind decided to pick up and the cooler weather had some of the horses a bit frisky. The riders all did a great job approaching the first jump at a trot right from the entrance gate, a couple were a little anxious as could be expected and the competition was getting close.
One thing every rider agreed on was that the course, designed by Diane Carney, was challenging and fun, as well as the jumps set by Kelly and her crew at Cross Winds Farm!
Congratulations to Virginia Bartholomay and Pepe on 1st Place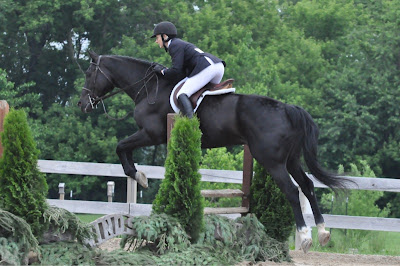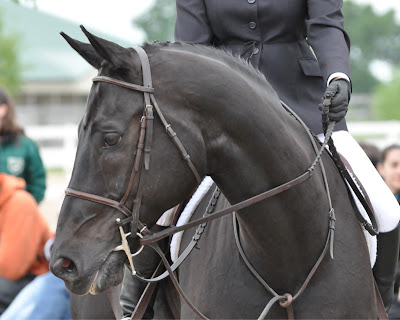 - Steph... From my iPad